DomuSpect is expanding to new markets
There has been a boost in digitalisation all over the world, and the demand for digital products is increasing rapidly. Especially due to the corona virus, which unfortunately has been the reality of 2020, digitalisation of processes and products, as well as social gatherings, has gained momentum.
We have also experienced the growing demand for digital solutions. With our app DomuSpect – digital moving reports, we simplify and digitise moving in and out inspections. DomuSpect has been launched in an English version for the English market, and we are getting help with the process of exploring our opportunities in other potential markets. The regional Erhvervshus Nordjylland is a very good partner for us, but the Ministry of Foreign Affairs also has resources that we can use.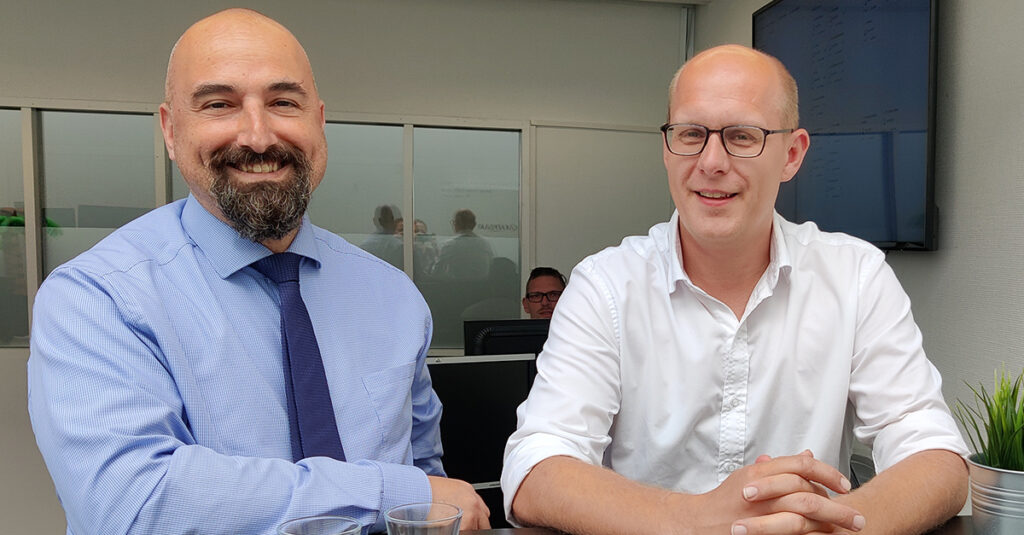 Last week, Özkan B. Köksal, who is the Chief Advisor of Internationalisation in the Danish Ministry of Foreign Affairs, visited our CEO Jan Høilund Christensen. Özkan is very competent in the field, and on top of that, he is also very kind. It is wonderful having such qualified and experienced sparring partners as we are discovering foreign ground.
Özkan and the Ministry of Foreign Affairs can help us gain access to Danish embassies in other countries. The people at the embassies are very competent and have an extensive knowledge about their countries. The embassies can establish a connection between DomuSpect and potential customers, as well as local marketing companies and consultants within the field. Throughout the process, Özkan can ensure that we get in contact with people who can help us in the different countries. This is due to his understanding our our company, but also his understanding of and insight into the competencies and opportunities the embassies have.
We look forward to launching DomuSpect all over the world!