Fast-growing proptech app business raises six figure investment for global expansion
MEGATREND INVEST and Vaekstfonden (the Danish state's investment fund) invest six figures in the software company IOspect for international growth of the app DomuSpect – digital moving reports.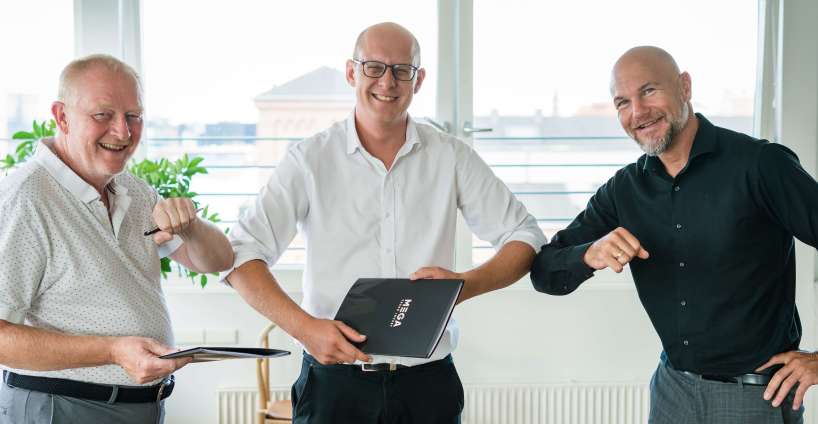 MEGATREND INVEST invests in IOspect and enters the group of owners. The investment is backed by Vaekstfonden, and the roadmap leads to expansion in the UK and Germany. IOspect developed the app DomuSpect – digital moving reports, and has become market leading in Denmark with one of the most restrictive legislations in the world. The app is already launched in the UK, and they enter the market with surprisingly affordable price points.
"We think that IOspect fits perfectly into our portfolio of investments, and their values are a huge factor in our continued collaboration. We find that there is a great synergy between MEGATREND INVEST and IOspect not least due to their team, their drive to expand to international markets, and their values of making the world a better place through sustainable digitalisation," says Steen Egsdal, CEO at MEGATREND INVEST.
During the last couple of months, the dialogue between MEGATREND INVEST and IOspect has shown that the two companies share common ground when it comes to ambitious plans for entering new markets and core values of making the world a better place through sustainable, digital solutions. IOspect develops software which makes paperwork digital – difficult and demanding tasks can now be done faster and with a higher level of detail, not least due to ease-of-use and convenience.
"As a result of COVID-19, we saw the opportunity of changing our business model from pay-as-you-go to subscription. The new business model focuses on subscriptions that are significantly more scalable, especially for international markets.", and Jan Høilund, CEO at IOspect, continues: "Therefore, it is a huge advantage to have an ally in MEGATREND INVEST who can support our internationalisation. Both with capital, knowledge and experience."
DomuSpect is available in the UK and the feedback from the market has been great – lately DomuSpect has been nominated for the Real Estate & Property Awards 2020.
_________________________
About MEGATREND INVEST
MEGATREND INVEST is a well-consolidated mediator of capital between investors who are looking for new investments, and start-ups and growth companies who are looking for capital. By diversifying the risks, the investors are guaranteed a solid return. MEGATREND INVEST performs investments based on 9 megatrends to ensure that the companies they invest in are responsible and sustainable businesses. Furthermore, they invest in sustainable products and solutions which focus on the 17 sustainable development goals.
About IOspect
IOspect has developed several apps for different industries but now, they are focusing on DomuSpect – digital moving reports which they are expanding across borders. DomuSpect is developed with landlords and property managers in mind as it helps them conduct moving inspections and create moving reports. When you download the app, you get 2 reports free of charge.